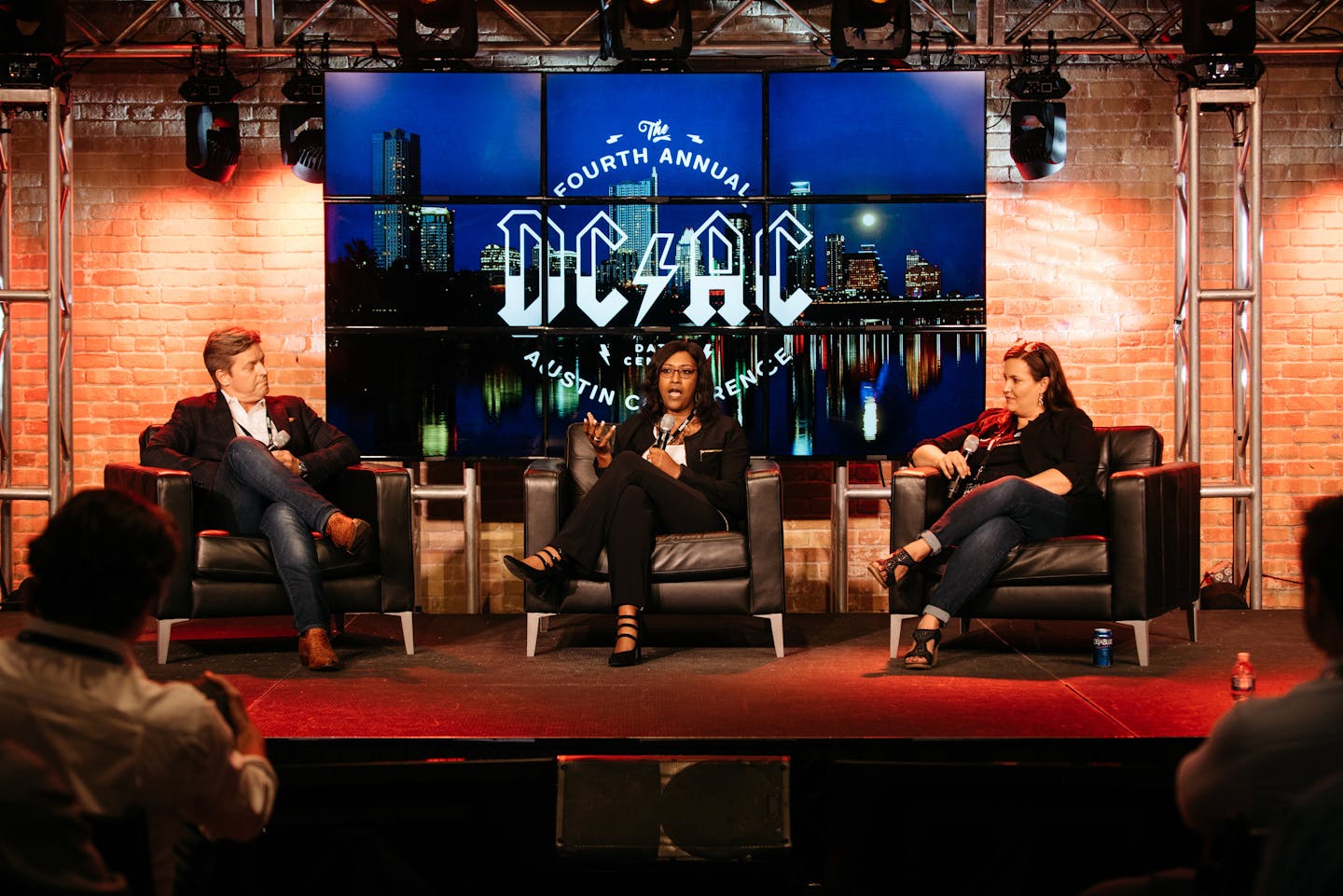 Speakers
Here's a taste of some of the industry's Rockstars and Legends
At DCAC, the speakers from such companies as Facebook, Intel, Microsoft, and PayPal represent the Rock & Roll Hall of Fame of Technology and beyond. These are people with big fat brains and even bigger ideas from outside the echo chamber of the traditional data center conference.
Subscribe below to stay informed about our latest speaker announcements
DCAC 2018 Keynote Speaker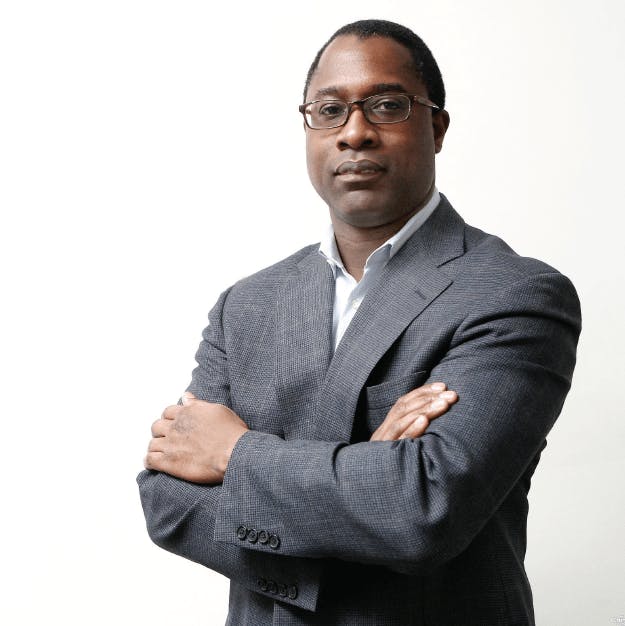 Future Technology
Kareem Yusuf, Ph.D – General Manager, Watson IoT, IBM
Kareem Yusuf is the General Manager of Watson IoT, an IBM Business Unit focused on helping Clients in Asset-intensive industries as they Maximize Value from their Connected Assets, leveraging Insights & AI.
Kareem has been with IBM for 19 years and has held leadership positions in a variety of disciplines across IBM. These have included Offering Management, Software Development, SaaS Operations, Mergers & Acquisitions and Field Technical Sales. Kareem has a Ph.D from the University of Leeds, focused on Decision Support Systems for Civil Engineering construction. He maintains an active interest in all things technical, with a particular interest in digital media and programming languages. He is a TED Speaker and also the author of "Enterprise Messaging Using JMS and IBM WebSphere.
Afternoon Keynote Speaker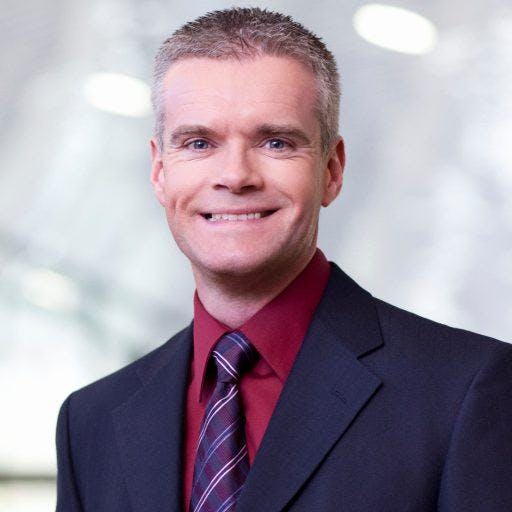 Autonomous Clouds – Mapping the Path towards Ai-Driven Zero-touch data centers
John Healy, VP Data Center Group & GM of the Software Defined Datacenter Solutions Group (SDSG), Intel Corporation
John V. Healy is a vice president in the Data Center Group and general manager of the Software Defined Datacenter Solutions Group (SDSG) at Intel Corporation. He has overall responsibility to deliver solutions that align with Intel's strategy to shape the future of agile, software-defined datacenters for communications, enterprise and cloud service provider markets. This role includes leadership of the multinational team that delivers the innovation software and ecosystem solutions for Intel® Rack Scale Design as well as optimizes industry-leading orchestration and management software to optimally run on Intel Architecture.
A specialist in software-driven industry transformation, Healy has more than 25 years of leadership experience in the technology industry, spanning engineering, network deployment, transmission planning, product marketing and business strategy. His prior roles at Intel include leading the software-defined network business and serving as director of strategic business planning for the Communications Storage and Infrastructure Group (CSIG). He joined Intel in 2001 in Shannon, Ireland, initially serving as marketing manager for network processors in the Europe, Middle East and Africa region.
Before joining Intel, Healy held various engineering management and business development roles at Telecom Eireann and Eircom Ltd. The latter included two-year assignments at AT&T Unisource and Infonet Services as part of a strategic alliance.
2018 State of the Data Center Industry Address
Bo Bond

JLL - Managing Director

JLL - Managing Director

Bo Bond

Bo Bond is Managing Director and Co-Leader of JLL's global Data Center Solutions practice. He is a recognized leader in the data center industry whose knowledge of technical issues, infrastructure, and IT assessment has allowed him to develop the unique skill set required for mission critical requirements. He works with clients to develop the necessary strategies to meet their individual objectives including tenant and owner representation, investment sales and acquisitions, leasing and development of these unique assets.

Mr. Bond has over 23 years of experience in the commercial real estate industry. He was with The Staubach Company for ten years, and became a member of the JLL team when they merged with Staubach in July 2008. Mr. Bond has successfully negotiated over 20 million square feet of real estate transactions in multiple states. Some of his representative clients include:

HCSC (Blue Cross Blue Shield), Cisco, Deloitte, JPMorgan Chase, TD Ameritrade, Yahoo!, Southwest Securities

Mr. Bond earned a Bachelor of Business Administration degree in marketing/sales (cumlaude) from the University of Mississippi. He has been recognized numerous times for achievement during his career, and is a frequent speaker at data center industry forums
Welcome to the #TheDCAC 2018

Kirk Offel

Executive Vice President, DCAC

Executive Vice President, DCAC

Kirk Offel

Kirk has an exceptional track record of cultivating business and servicing the industry's leading financial institutions and cloud providers.

With over two decades of expertise in developing and effectively delivering product to market for leading data center and infrastructure companies, Kirk is responsible for expanding Aligned Energy's service offering to large cloud players. He also leverages the company's robust supply chain and integrated delivery model to offer scalability on-demand.

Before Offel's tenure at NOVA Mission Critical, he held various management roles, including Global Account Director at CyrusOne. Additionally, over the course of his career, he held positions at Active Power, Eaton Corporation and Hewlett-Packard's Technology Services Consulting practice while working with some of the largest data center providers across the globe. He is a member of the "Class of 2010 Military Top 40 under 40" and currently resides in Texas.

Fireside Chat - Edge

Sharif Fotouh - 2018 M.C.

Founder & CEO, Compass EdgePoint

Founder & CEO, Compass EdgePoint

Sharif Fotouh - 2018 M.C.

Sharif Fotouh, who recently left Google to found EdgePoint Systems, is a recognized voice across both the information technology and the data center industries. Sharif has more than 10 years of tenure leading large data center and technology teams, and has leveraged that experience to launch EdgePoint Systems. At Alphabet/Google, Sharif founded and led Google Fiber's national network facilities and deployment program.

In previous roles, Sharif has led both data center operations teams as well as global technology implementation projects. Sharif is regarded for his unique perspective from inside, and outside, of the data center industry as well as his trademark irreverence towards traditional status quos.

Fireside Chat - Edge

Ty Schmitt

Vice President and Fellow Extreme Scale Infrastructure , Dell

Vice President and Fellow Extreme Scale Infrastructure , Dell

Ty Schmitt

Ty Schmitt is vice president and fellow for Dell EMC's Extreme Scale Infrastructure organization, a division that delivers tailored solutions to scale-out markets. In this role, Ty created and continues to drive Dell EMC's modular data center business and strategy with a focus on customer requirements, transformational approaches and positive experiences.

Focusing on both IT and utility innovation, Dell EMC has over 200 megawatts of modular data center solutions in operation with more than 20 billion total operational server-hours, most utilizing 100% outside air cooling while supporting extreme compute densities. Dell EMC's growing modular data center business is now beginning its second decade of helping customers successfully transform their business through innovative and optimized IT and facilities solutions. Customers include cloud and search providers, e-commerce, financial institutions, transportation, service providers and carriers/telcos.

Ty holds a mechanical engineering degree from Texas A&M and has 28 years of experience in manufacturing, IT hardware, thermal and acoustical design, engineering management, advanced data center thermal simulation and cooling solutions, and modular data center design and manufacturing. Ty has worked at Dell for 25 years and has 56 U.S. patents.

Moderator, Fireside Chat - Edge

Jason Walker

Managing Director, Cloud & Service Provider Business Development, Schneider Electric

Managing Director, Cloud & Service Provider Business Development, Schneider Electric

Jason Walker

Jason has held numerous positions in his 20+ years working in the data center industry, focusing on various end user customer segments and channels. His current focus with Schneider Electric is driving business development initiatives and sales and marketing strategy within the cloud and service provider segment. Jason holds a Bachelor of Arts degree in Economics from the University of Georgia.

Demystifying AI for Datacenter Operations

David Hall

Senior Director of Technology Innovation, Equinix

Senior Director of Technology Innovation, Equinix

David Hall

David has had an extensive career in the datacentre industry; spanning commercial, technical and innovation roles.

At TelecityGroup; he led the teams responsible for developing capacity and services for the Hyperscalers: everything from edge networking to core compute deployments. He was also responsible for creating the world's first private network to connect networks and enterprises to the public cloud.

Now at Equinix, David is working to develop the next generation of Equinix datacentre design; inspired by some of the technologies and approaches pioneered by the hyperscalers; and with particular focus on extending the availability of those solutions to smaller service providers and enterprises as well as developing new solutions for challenges such as the evolved edge.

Fireside Chat - Autonomous Vehicles Shaping the Data Center Industry

Sarah Keller

Director, Technical Strategic Sourcing and Supply Chain, UBER

Director, Technical Strategic Sourcing and Supply Chain, UBER

Sarah Keller

Sarah is an industry veteran with more than 15 years spent providing best in class leadership and individual contributions in infrastructure and operations teams. She cites large scale infrastructure sourcing, global data center market negotiation, network and data center strategy, vendor, supplier and customer relations, budgeting and cost optimization as some of her many specialties. She currently is the Senior Manager of Technical Procurement at Uber responsible for developing technical sourcing and procurement program to support Uber's technical spend.

Fireside Chat - Autonomous Vehicles Shaping the Data Center Industry

Sherrie Greer Calhoun

Staff Project Manager, Tesla

Staff Project Manager, Tesla

Sherrie Greer Calhoun

Sherrie Greer Calhoun is currently a Staff Project Manager – Service Operations, Tesla Motors Inc. Implemented Over the Air (OTA) Upgrade Autopilot functionality for Tesla Model 3.

Attended California State University-Northridge and the University of California-Los Angeles, Bachelor of Science Degree in Electrical Engineering.

Professional background involves over 20+years in Project/Program Management with multiple organizational achievements and record successes leading global teams in multi-million dollar initiatives to resolve inefficiencies and optimize financial and operational processes. Creating and launching new designs, technology processes, solutions and innovative approaches for end-to-end operations. Development of an intranet portal for the patient and prescription drug management. Lead Credit MIS Transformation Project that generated over 2 million in revenues within two year period. Lead complex initiatives for various companies that include Paypal, eBay, Visa, McKesson, American Express, Cigna Healthcare.

Certifications include Certified Data Center Management Professional (CDCMP/CNET), Project Management Professional (PMP), Six Sigma Black Belt, ITIL Foundation, Certified SCRUM Master (CSM). Winner of the 2000 Chairman Award of Quality.

Ms. Calhoun has also been a featured keynote speaker at:

· Grace Hooper/Anita Borg Organization 2015

· Infrastructure Masons Education Summit at Southern Methodist Univ, Dallas TX 9/2017

· Speaker Panelist, 3rd Annual DCAC Data Center at Austin TX 12/2017

· Key Contributor for AFCOM White Paper: How IoT Will Change the Data Center 3/2018

· DCD>Events LATAM/Brazil (Digital Infrastructure Conference Series for DCD Grp) 11/2018

Moderator, Fireside Chat - Autonomous Vehicles Shaping the Data Center Industry

Craig McKesson

EVP, Enterprise Markets & Solutions, T5 Data Centers

EVP, Enterprise Markets & Solutions, T5 Data Centers

Craig McKesson

As Executive Vice President, Enterprise Markets & Solutions, Craig leads the strategy, development, marketing and sales of enterprise IT Colocation Services and Solutions within the T5 Data Centers portfolio. Craig manages key partner relationships and supports cross-functional sales and development activities related to data center leasing, critical facility operations and identification of new market opportunities.

Prior to T5 Data Centers, Craig was an executive vice president in Jones Lang LaSalle's Tenant Representation group headquartered in Chicago specializing in global data center, corporate headquarters, and back-office / customer service site selection and advisory services and was also a founding member of the Staubach Company's Contact and Data Center practice group in Atlanta.

Craig previously served as a Captain in the United States Air Force and holds a B.S. in Industrial Engineering from the University of Miami (FL) and a M.B.A. from the University of Chicago Booth School of Business with concentrations in Finance, Marketing and Entrepreneurship.

Blockchain is the New Black: The Convergence of Blockchain, XR, AI and Adjunct Technologies

Amy Peck

Founder & CEO, EndeavorVR

Founder & CEO, EndeavorVR

Amy Peck

Amy Peck is the founder of EndeavorVR, a leading global VR/AR strategy & consulting firm, co-founder of BoundlessXR, a simulation & training platform. Amy acts as VP of Enterprise Strategy for Upload, holds several Advisory Board roles and is Co-chair of the VRARA Enterprise Committee. Amy speaks globally on Enterprise VR/AR and has long been an evangelist of this technology.

Amy launched the Enterprise division at Leap Motion before starting her own company. Her personal mission is to see VR/AR fundamentally improve every aspect of our lives with the goal of making this technology accessible and transformative for everyone. #VRARForAll

The Future of AI

Scott Noteboom

Founder & CEO, Litbit

Founder & CEO, Litbit

Scott Noteboom

Scott Noteboom lives in downtown San Jose, California and is passionate about gaining influence from others and advancing lessons of the past to create better solutions for the future. From largescale technology to home, art and car projects—he loves to build things. Currently Scott serves as ceo.founder of Litbit, a new company focused on building rhythmOS, a modern platform for the Internet of Things (IoT.)

Prior to Litbit, Noteboom led Apple's global infrastructure team, with responsibilities including engineering and development. Under his leadership, Apple launched several of the world's most efficient renewable energy data center campuses. Previously, Scott held position as Vice President of Data Center Engineering & Operations at Yahoo!, where he led all aspects of the company's global data center portfolio. Scott's background also includes leading global data center operations at AboveNet. Early in his career, he founded an early regional Internet service provider, as well as one of the first integrated voice/data companies.

In addition to physical infrastructure, Scott also has past experience in application development, telephony, systems & network administration, and education technology. Throughout the years, he has led invention of several patented technologies, and has contributed to various open source projects. At the end of the day, Scott likes to think of himself as a common man, who is fortunate enough to work on extraordinary things...

Edge Computing - Making the World a Better Place

Robbie Williamson

VP of Software Engineering, Vapor IO

VP of Software Engineering, Vapor IO

Robbie Williamson

I lead technical organizations to success. I build and grow teams, develop and challenge engineers, and create an atmosphere of accountability, respect, and most of all, excitement for what we do. I thrive under pressure, constantly self-evaluate and educate, and know that it means more to win through others than over them. I am passionate about delivering solutions, products, and services that exceed customer expectations. If you need to take your technical organization, products, and or services to the next level, I'm your man.

Fireside Chat - Cloud

David McCall

VP of Innovation, QTS Data Centers

VP of Innovation, QTS Data Centers

David McCall

David believes good relationships and purpose affects one's life at every moment. He has been able to realize his calling to create teams that simplify and enhance people's interactions within the world of technology. In the industry since 1997, his career has been anything but typical leading IT and technical teams in Hyperscale, Cloud, Hybrid IT, and Colocation. In his spare time, David enjoys boardgames with friends, family time with his wife and three teenage daughters, and perfecting how to grill.

Fireside Chat - Cloud

David Linthicum

Chief Cloud Strategy Officer, Deloitte Consulting

Chief Cloud Strategy Officer, Deloitte Consulting

David Linthicum

David Linthicum is the Chief Cloud Strategy Officer at Deloitte Consulting, and was just named the #1 cloud influencer via a recent major report by Apollo Research. David is a cloud computing thought leader, executive, consultant, author, and speaker. David has been a CTO five times for both public and private companies, and a CEO two times in the last 25 years.


With more than 13 books on computing, more than 5,000 published articles, more than 500 conference presentations and numerous appearances on radio and TV programs, David has spent the last 20 years leading, showing, and teaching businesses how to use resources more productively and innovate constantly. He has expanded the vision of both startups and established corporations as to what is possible and achievable.


Moderator, Fireside Chat - Cloud

Frank Nash

Senior Director of Sales, Schneider Electric

Senior Director of Sales, Schneider Electric

Frank Nash

Frank Nash is a veteran of the data center industry with over 30 years of sales and marketing experience in the electrical manufacturing sector. He currently serves as Senior Director of Sales in Schneider Electric's Data Center Solutions organization, managing a team of sales professionals focused on providing solutions to data center customers. During his career with Schneider Electric and Square D, Frank has held several sales and marketing roles, honing his skills in negotiation and sales management as well as expanding his expertise in critical power systems and energy efficiency. Frank holds a Bachelor of Science in Mechanical Engineering from the University of Virginia.

The Capacity Of N!

Tim Chandler

Vice President, Solutions Engineering, Aligned Energy

Vice President, Solutions Engineering, Aligned Energy

Tim Chandler

Tim is a proven technical business leader with over 20 years of experience building, operating, and selling complex IaaS, PaaS, and managed services delivered via orchestrated public and private delivery architectures.

Prior to joining the Aligned Data Center team, Tim was Director of Client Architecture at Viawest, leading the sales engineering practice in support of North American colocation and managed services sales teams.

Previous to Viawest, Tim was a GM for a niche business intelligence company, served as a VP Technology in sports media, and served in various Sr. Architect and Sr. Sales Engineering roles for various Silicon Valley stalwarts in the 90's, including Netscape Communications and Sun Microsystems.

The Capacity Of N!

Harmail Chatha

Sr. Director Global Platform Operations, Nutanix

Sr. Director Global Platform Operations, Nutanix

Harmail Chatha

Harmail is a senior level technical operational leader with a proven track record of pioneering and implementing high-growth, optimized and efficient projects, programs and technical directives across large-scale global environments, through innovative, strategic and tactical development of technical solutions that drive ROI, cost savings, efficiency and productivity.