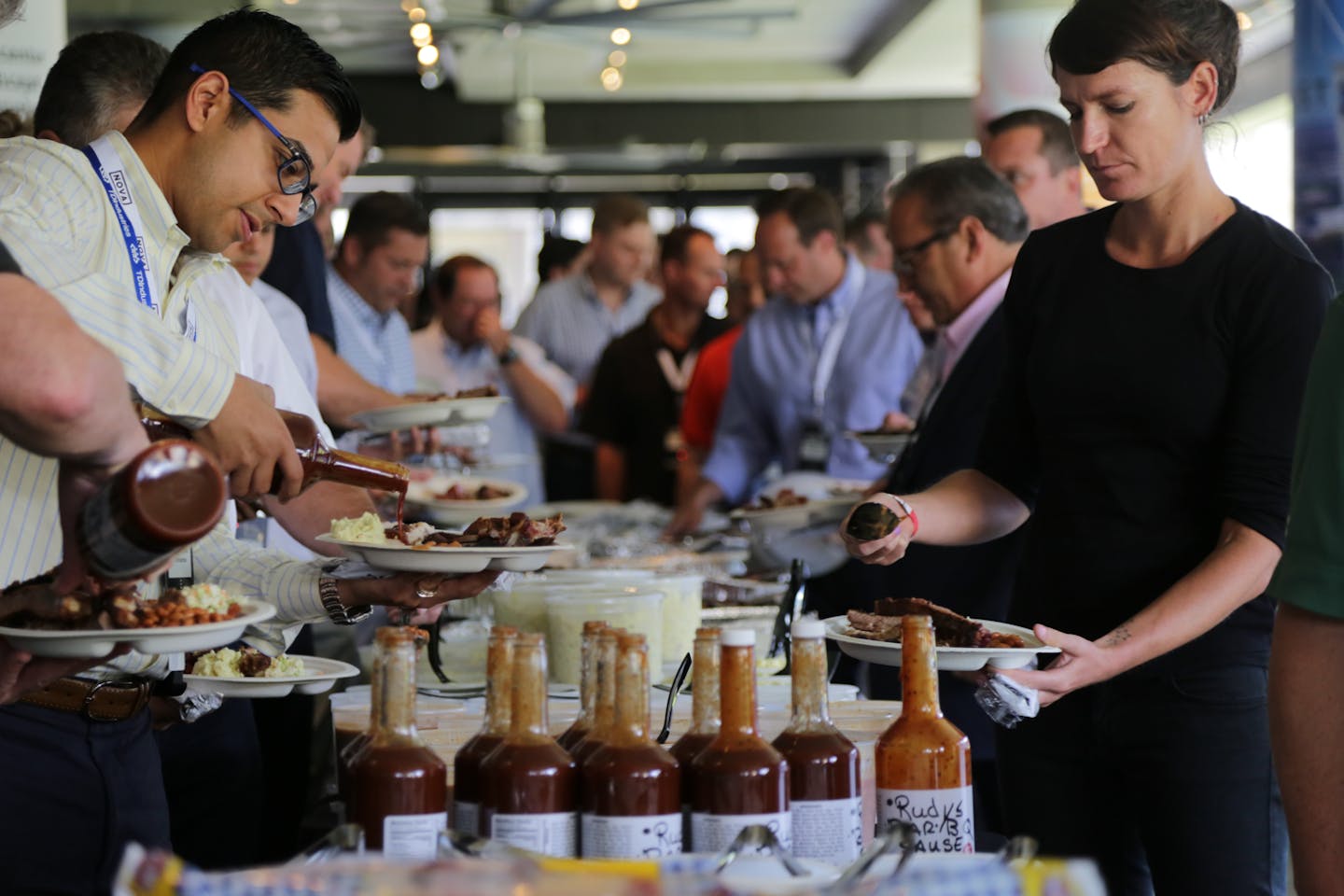 2019 AGENDA COMING SOON
Tuesday, September 11, 2018
Day One

Compete in the Annual Charity Golf Tournament
Join top executives and influencers involved at every level of the data center spectrum for a dynamic networking opportunity. This year's event will be held at Grey Rock Golf Club in the beautiful outskirts of Austin, TX. In honor of September 11th, this year's proceeds will be donated to a selected charity foundation that recognizes, honors and supports veterans. This is a fun, non-competitive event that includes transportation, beverages, lunch, extreme networking, and prizes. For more information message [email protected]
Shuttles Depart from JW Marriott Austin to Grey Rock Golf
Shuttles from Grey Rock Golf Club back to JW Marriott
Conference Check-in & Registration Begins

Official DCAC Kick-Off Event
5:00 PM – 6:00 PM

Live Concert & Extreme Networking
6:00 PM – 9:00 PM

Post Concert Networking Event
9:00 PM - 1:00 AM
Wednesday, September 12, 2018
Day Two

Check-In Begins
Coffee & Tacos
WELCOME TO #THEDCAC 2018 - EXHIBIT HALL OPEN
The Data Center Austin Conference (DCAC) is more akin to South by Southwest (SXSW) for the data center industry than your average run-of-the-mill data center conference. Just as SXSW helps "creative people achieve their goals," likewise, DCAC helps bring the most relevant thought leaders in the data center industry under one roof, in order to collaborate, innovate, and motivate. This year's focus is on future compute demand. Hear more about why!
State of the Data Center Industry Address

Keynote Address - IoT: Transforming how businesses find value.

Fireside Chat - Honing the Edge: Opportunities and Obstacles for moving applications to the edge
Fireside Chat - Cloud Compute & Innovation
Blockchain is the New Black: The Convergence of Blockchain, XR, AI and Adjunct Technologies
Are you prepared for the next wave of technology? We spend a lot of time following futurists and tech experts who "predict" the future. However, we are in the throes of an old concept: Life Imitates Art and Art Imitates Life. There is a lot of misconception (and fear) that future tech will consume us, robots will replace us and AI will destroy us. We will look at the impact these technologies will make on our personal and professional lives, changing how we work, learn and play. These technologies will merge to bring us into an entirely new era of reality. We are in a position to create the future, not just predict it.
Networking Lunch - Award Winning Austin Food Trucks

Autonomous Clouds – Mapping the Path Towards AI-Driven Zero-Touch Data Centers
In an increasingly software-defined world, we are going to need rack scale datacenter infrastructures to meet the demands of a range of data analytics workloads while accelerating the development of the data models that will drive these innovation workloads. Moving through a five step process from descriptive, to diagnostic, predictive, prescriptive and finally cognitive analytics, data centers will become self-learning decision factories of robots, fleets of autonomous vehicles, and new Bio/IT labs all performing feats that were recently considered science fiction; to turn unprecedented quantities of data into real-time, autonomic decision making and business value.
John Healy - Keynote Speaker

Intel
Fireside Chat - The Future of Artificial Intelligence
How Augmented Intelligence and the exponential magnification and automation of knowledge will drive next generation data centers, while fueling the next "golden century of productivity" in global industry overall
Edge Computing - Making the World a Better Place
Today's internet is built around centralized data centers and cloud architecture, which alone cannot feasibly support emerging application and business requirements. Edge computing has the potential to improve the performance, scalability, reliability and regulatory compliance options for many critical applications. This talk aims to show the state of edge computing today and provide a glimpse of where this collection of technologies is heading in the near future.
Demystifying AI for Datacenter Operations
In this session, we attempt to make AI simple and then show how it applies to the data center and share what we've learned about doing it at Equinix.
Fireside Chat - Autonomous Vehicles Shaping the Data Center Industry
Enterprise Business Model for Data Needs of the future – Remote/Edge data storage for Autonomous driving About 10% of enterprise-generated data currently is created and processed outside a traditional centralized data center or cloud, but that figure will grow to 50% by 2022. Revenue generating Cloud Application deployment will triple. Are your Data Centers and professionals ready?
Fireside Chat - The Capacity of N!
The Capacity for N! Redundancy is a pillar of our core knowledge about data centers and IT service availability. Are we ready to cross the chasm from being wastefully redundant? Is failure as an option? How can we identify the scope, and the risk factors for just N!

On Site Networking Event (Exhibitor Hall)
5:15 PM - 6:30 PM

Post Conference Networking Event - Bungalow Austin
7:30 PM – 10:30 PM