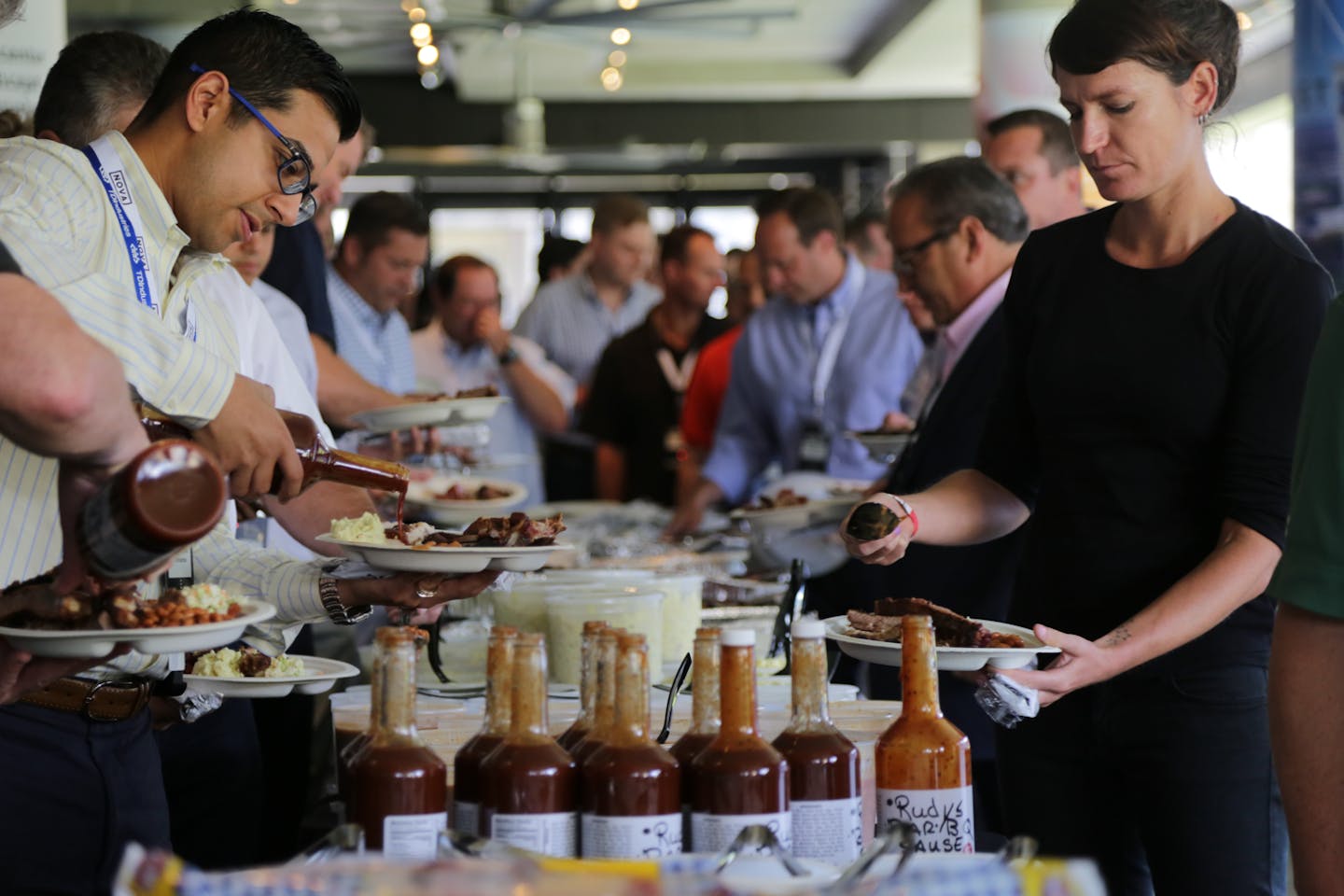 2019 AGENDA
Tuesday, September 24, 2019
Day One
Now in its fifth year and expanding to a two-day summit, DCAC overturns the static conference model to create a dynamic and disruptive event focused on the emerging technologies that are truly driving compute demand.
Check In & Badge Pick Up
Coffee & Tacos
KICK OFF #DCAC2019 - Welcome Address

WELCOME TO #DCAC2019 - Why DCAC

State of the Data Center Industry Address
Allen Tucker

Virginia Data Center Icon
Coming Untethered: Trends Impacting Data Centers - Challenges and Opportunities
Dr. Julie Albright

Infrastructure Masons
Breakout Session - Mitigating the Industry Shortage: Recruiting, Training & Retraining
The digital economy's appetite continues to drive explosive growth in the data center industry. The infrastructure supporting this growth needs to keep pace with demand and the rate of change. The double problem of the quantity and quality of people with the skills and ability to learn and adapt quickly is a significant barrier to the market forces driving the pace of growth and change. The complexity of the problem is multi-dimensional and any one area does not adequately provide a sustainable solution, so this panel will address the challenges of this labor shortage and how the industry is responding to close the gap.
Lee Kirby

Salute Mission Critical
Sustaining our Physical World in a Digital Age
Technology advancement is poised to create a new revolution for humanity, and we must think and act in ways that ensure the sustainability of our planet and keep humans happy and thriving. Artificial Intelligence (AI) applications are influencing and improving health, science, communication, transportation, and energy on a global scale – and it is our responsibility to design and build the infrastructure for this new digital age while preserving our humanity and the planet earth. We're all in this together. Imagine an age when Digital + Physical + Biological lines are blurred -Complex issues such as sustainability, sourcing and making better choices for the planet and its people -How is physical infrastructure advancing to support all of this technology? -The critical role of STEAM (Science, Technology, Engineering, Arts, and Math) education initiatives as the path to building the workforce of the future -Challenges of keeping humanity in technology in the age of analytics and technological transformation

LUNCH - Award Winning Austin Food Trucks
What Exactly Is The AR Cloud and Why Should You Care?
The AR Cloud in basic terms is a Digital Twin of the entire planet. It is the enabler for a vast digital landscape of Augmented Reality experiences. 5G, Edge Computing, Computer Vision combined with LiDAR are some of the building blocks. The AR Cloud architecture will follow some of the same network protocols in use today. However, delivering contextualized AR content at the right time, in the right place, to the right person poses a number of challenges. In this session, we will look at how these technologies will converge to deliver seamless functionality for the next computing platform – Augmented Reality.

The Future will Be De-Centralized
Over the past several decades, we have seen the back-end technology we count on everyday shift from centralized to decentralized deployments and back again, while the network itself has transitioned between point to point circuits to an internet of things. Our governance, software, and infrastructure deployment models are undergoing a seismic shift in technology disruption that will affect how we develop, implement, and scale our future workloads and services — are you ready?

Leading the Change
New data center market demands along with new technologies are creating a convergence between energy storage and mission critical power solutions. These factors, along with new predictive analytics, are reducing operating costs while generating new revenue opportunities. Do more with your data center infrastructure.

Why should anyone care about 5G, IoT, Edge Computing, Fog Computing, Virtual Reality, Augmented Reality, Digital Transformation or any of the other major trends occurring in the tech space right now? Hint; It's all about the customer.

Data Centricity and the Immersive Economy
The convergence of human experiences and immersive technologies will require large quantities of data points to be available, distributed and processed through significant channels of intelligence, many of which will not sit on the end client, but rather in the cloud. With the coupling of AI, Machine Learning, 5G, Augmented and Virtual Reality, the immersive economy is beginning to take shape. Raj Puran, Director of Business Development and Strategy for Intel's Client Computing Group will discuss the work being done today and the needs yet to be met for a data-centric, immersive economy to thrive.
Raj Puran

Intel Corporation
ON-SITE Post Networking Happy Hour
OFF-SITE Post Networking Happy Hour
Wednesday, September 25, 2019
Day Two
Check-In Begins
Coffee & Tacos
WELCOME BACK TO #DCAC2019 - DAY 2

State of Data Center Industry - Day 2

How to Sustainably Cool Down the Hottest Compute Trends (and How We Got Here)
Today's latest computing trends are making data centers too hot to handle. Cloud, IoT, AI, Big Data, Blockchain, and other technologies yield significantly larger and varying workloads, which can bring with them a tremendous amount of heat. So, how did we get here in the first place, and what are the most efficient and cost-effective ways to handle this today, and tomorrow? Phill will discuss approaches to take the heat off data centers - enabling customers to cool and scale, sustainably.
Phil Lawson-Shanks

Aligned Energy
The World of Commissioning

The IT Operations Mandate, Rethinking the cloud and data center design with HCI, and how the Nutanix Core enables hyper-dense data center environments.

Breakout Session – Success of Military Veteran Talent in the Mission Critical Industry, featuring a case study on Switch Veteran Hiring and best practices for reaching today's Veteran Job Seekers

Fireside Chat - 5G
Marcie Jastrow

Technicolor
Networking Lunch - Award Winning Austin Food Trucks
Born to be MILD: How smarter sensors will deliver More Information and Less Data.
The introduction of fleets of fully-connected autonomous vehicles will create a torrent of data. Much of it will be generated by the array of sensors required to maintain the safe operation of the vehicle. Current approaches in the design of these sensor systems require the vehicle to process more than 6TB of data every day - much of this will be shared and stored in the cloud. This is creating complexities and inefficiencies that further complicate and delay the adoption of these vehicles and why automotive OEMs are looking at the next generation of intelligent sensors. Using the human visual cortex as the model for artificial perception, systems like AEye's iDAR enable sensors to focus on what matters quickly, prioritizing the delivery better quality information instead of the passive delivery of massive amounts of data.

Moving the Mountain: Locating Compute to Where the Data Resides
Jake Ring

GIGA Data Centers LLC
How is VR going to be the wave of the future?
Jennifer Cook

Dreamscape Immersive
Breakout Session - Recruiting Veterans for the Data Center Industry
Michael Arsenault

Bradley-Morris, Inc.
Key Speaker
W. Matthew Heaviside

QOOR
Closing Remarks

LOOK INTO #DCAC2020 & DC/DC

ON-SITE Post Networking Happy Hour
OFF-SITE Post Networking Happy Hour